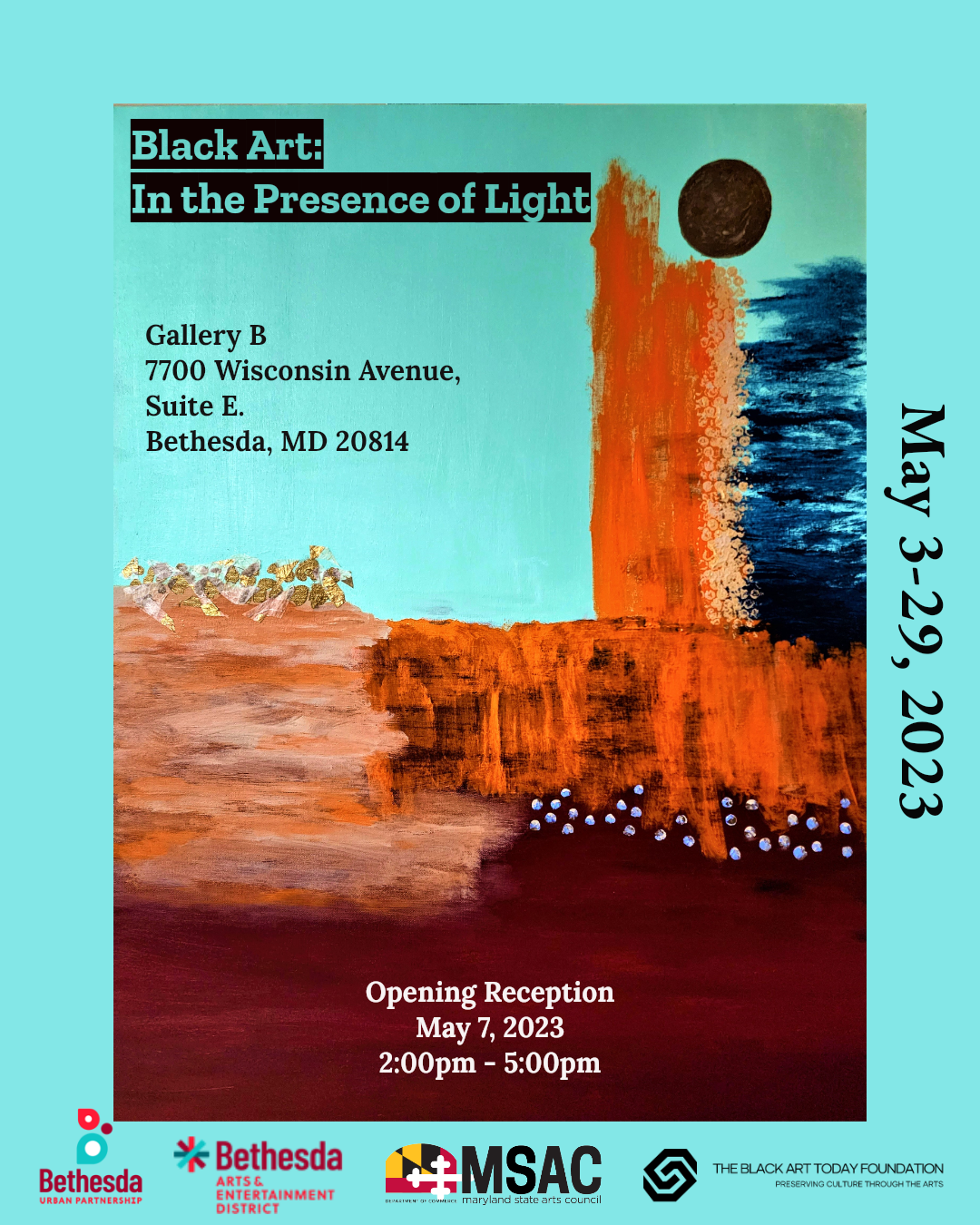 Black Art: In the Presence of Light
May 3-29th
This exhibit is inspired by the 2021 documentary, 'Black Art: In the Absence of Light' an HBO released American film, directed, and produced by Sam Pollard. This exhibit represents a body of work, by a group of regional artists, designed to enLIGHTen the mainstream to understand that the label of "Black American Art" isn't itself a form of self-imposed isolation but that of self-awareness and preservation of culture.
The work in this exhibit is their collective responses, their LIGHT.
This exhibit is partially funded by MSAC.
Flyer cover art- Honor and Homage, by Alma Roberts